June 18….Junior's Listening Room – Music meets wine every Thursday as Junior Vasquez hosts an intimate music experience at Cap*Rock Winery, bringing out some of Lubbock's talented artists. There will be and local food trucks serving from 6 p.m. on. Cap*Rock will offer half-off bottles and various cocktails. Guests this week include Cary Banks/Steve Williams and Jere Lowe/Steve Fillipp. Music starts at 7 p.m. For more information visit http://www.junior-vasquez.com/. Cap*Rock Winery, 408 E Woodrow Rd; 6 – 9:30 p.m.





June 19….Tribute to Guitar Greats: Jimi Hendrix, Santana, and Stevie Ray Vaughan - Since their debut, these three guitarists have set the standard for guitarists around the world. Dustin Garrett is undisputedly one of the finest guitarists, not only in Texas, but in the USA! Dustin's guitar playing in tribute to these greats will BLOW YOU AWAY! West Garza, Sheena Fadeyi, and Dustin's vocal stylings will make this a concert experience of a lifetime. Get your tickets early! (Thanks to Leslie Cranford for suggesting this combination of artists.) ! Please contact the box office at 806-762-3233 to reserve tickets. Reserved seating. Cactus Theater, 1812 Buddy Holly Avenue; 7:30 p.m.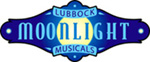 June 19 - 20 (Repeats June 26-27)….Shrek, The Musical - Lubbock Moonlight Musicals and Lubbock National Bank present "Shrek, The Musical" in the stunning outdoor setting of the Moonlight Musicals Amphitheatre (formerly the Wells Fargo Amphitheatre) in Lubbock's Mackenzie Park. Based on the Oscar-winning DreamWorks Animation film, "Shrek, The Musical" brings all the beloved film characters you know to life on stage, and tells the tale of an unusual hero who finds himself on a life-changing journey alongside a wisecracking Donkey and a feisty princess who resists her rescue. Throw in a short tempered bad guy, a gingerbread man with an attitude, and many other fairy tale misfits, and you've got a musical like none you've ever seen! Picnic suppers welcome, though our newly expanded concession building will be open immediately prior to and during the shows. Tickets are now available through Select-A-Seat by calling 806.770.2000, online at SelectASeatLubbock.com, at all Select-A-Seat locations, and at the Moonlight Musicals Amphitheatre box office immediately prior to shows. Moonlight Musicals Amphitheatre, 413 E. Broadway. Gates open at 7 p.m., and the show begins at 8 p.m..



June 19 - 21 (Repeats June 26 - 28)…."13: A New Musical" - Evan Goldman has just turned 13, his parents got a divorce, and now he's forced to move from New York City to live with his mom in "the Lamest Place in the World". Even with all these life changes, Evan still has to learn to work his way through a new town, meet all the right people, and plan the best bar mitzvah that Appleton, Indiana has ever seen. Come learn "What it Means to be a Friend" with all the cool kids, nerds, jocks, and cheerleaders in Jason Robert Brown's musical "13"! Written by Jason Robert Brown. Directed by Randal Ramirez. Rated G. Visit http://lubbockcommunitytheatre.org/ to purchase tickets. Lubbock Community Theatre, 4232 Boston Avenue; Friday and Saturdays at 7:30 p.m. and Saturday and Sundays at 2 p.m.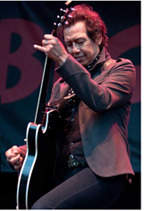 June 20….Alejandro Escovedo - There are songwriters who sing their songs, and then there are songs who sing their writers. Alejandro Escovedo is one with his muse and his music. Over a lifetime spent traversing the bridge between words and melody, he has ranged over an emotional depth that weathers the emotional terrain of our lives, its celebrations and despairs, landmines and blindsides and upheavals and beckoning distractions, in search for ultimate release the healing truth of honesty. Don't miss your chance to see Alejandro in Lubbock live on the Cactus stage. Please contact the box office at 806-762-3233 to reserve tickets. Reserved seating. Cactus Theater, 1812 Buddy Holly Avenue; 7:30 p.m.






June 21….Sunday Concert in the Park - Come and enjoy an old fashioned Concert In the Park, performed by the Westwinds Brass Band. Traditional brass band music, marches, overtures, outstanding soloists, and our traditional favorite...the kid's march. Bring your blankets and lawn chairs and enjoy an hour of fun music-- maybe even a picnic supper! Concerts are sponsored by the Tech Terrace Neighborhood Association. Admission is FREE and everyone welcome. Wagner Park, 26th St. and Flint Ave; 8 p.m. - 9 p.m.

Many more listings can be seen by clicking the "Calendar" tab at the top of this page!