We report events as they are reported to us but events are always subject to change.
Call venue to confirm when making your plans.
May 2016

May – June 12….Butterflies Alive! - Do you remember the last time you saw a butterfly? Was it in a park, a garden, or your own backyard? What about a moth, with soft wings whispering in the shadow of night? Butterflies Alive is a once-in-a-lifetime experience for the whole family that you won't want to miss! Butterflies Alive brings the magical experience of a wild butterfly encounter up close and personal, providing you and your family with the thrilling experience of being surrounded by not a single butterfly, but hundreds of butterflies and moths flying freely and closely. Contained within a nearly 3,000 square foot garden enclosure, flowering plants, trees, and ornate decorations create an inspiring and mesmerizing atmosphere. Upon entering the "Flight House", or the greenhouse structure that contains the butterflies, moths and flowering plants, one may spot a Zebra Longwing butterfly busily flying in search of a flower's nectar meal, or perhaps an Atlas Moth roosting in anticipation of the evening's approach. The well know Monarch butterfly will be easily found most days, and is a central theme of the garden. Butterflies Alive brings these beautiful winged insects to life before your eyes as never before. A "Pupae Emergence House" is a welcome feature of the garden, and is where new butterflies and moths emerge safely before being released into the Flight House (new butterflies are added every week). Viewing windows into the inner chamber ensure that every visitor will get a chance to see a butterfly or moth emerge from its chrysalis. If you're patient, you may just catch a Red Admiral drying her wings after her emergence. Daily releases, performed by Science Spectrum staff, into the Flight House are an added bonus not to be missed. While you're here, you'll also be able to take in the full butterfly experience by seeing the OMNI film, Flight of the Butterflies. Flight of the Butterflies is an interconnected scientific adventure story that spans not only thousands of miles, but generations. It's about the remarkable Monarch butterfly migration, the most incredible migration on Earth, and the determined scientists who spent forty years trying to discover exactly where the butterflies mysteriously disappeared when they flew south for winter. www.flightofthebutterflies.com. This is exhibition is expected to be popular during it's opening week, during Spring Break and on weekends, so here are a few things you can do to make your trip a little easier.
• Butterfly Flight House tickets are single entry admission only.
• Admission is on a first-come-first-served basis. The Flight House can accommodate a limited number of people at a time, to avoid possible lines for entry, consider arriving earlier in the day.
• During regional and local Spring Break, March 5-20, and peak times on weekends, ticket holders will be admitted into the Flight House in groups. The time allotted will depend on crowds.
• Strollers are not allowed inside the Flight House. Stroller parking is available in the exhibition space.
• The Flight House is wheelchair accessible.
• Groups of 20 or more may want to consider making reservations. Group rates are available for groups of 10 or more. Call 806-745-2525 x234 for group rates and reservations.
• Additional exhibit and film information, including ticket rates, may be found at www.sciencespectrum.org or call the Science Spectrum in Lubbock at 806-745-2525.
Science Spectrum Museum, 2579 S. Loop 289.

continue>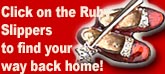 click above and below for more!

click above and below for more!

click above and below for more!