We report events as they are reported to us but events are always subject to change.
Call venue to confirm when making your plans.
November 2015

November – December 20….Museum of Texas Tech Antarctic Exhibit - Battling roaring winds, freezing temperatures, and crevasses, F. Alton Wade, joined the Second Byrd Expedition to Antarctica in 1933. He was appointed lead geologist for the Eastern Sledge Party, a 77 day sled journey into the unknown of Marie Byrd Land. In 1939, Wade, returned to the icy frontier as Senior Scientist for the United States Antarctic Service to plan and manage the expedition's scientific program as well as command the cutting-edge Snow Cruiser, a mobile research lab equipped with an airplane on its roof. Wade came to Texas Tech University in 1954 serving as Chair of the Department of Geosciences and leading 6 Texas Tech Antarctic expeditions. Wade was also a member of the first group of professors to be awarded as a Horn Professor. In 1971, he created the Antarctic Research Center at the Museum of Texas Tech University to further advance the discoveries of the Texas Tech expeditions that are detailed in this year's featured Horn Professor exhibition, "Antarctica – Pioneering American Explorations of the Frozen Continent," a new exhibit running Jan. 30 – Dec. 20 at the Museum of Texas Tech University. The exhibit highlights nearly 100 objects from the collections of the Museum of Texas Tech University, said Tabitha Schmidt, interim director for the Museum. Attendees can learn why it took 200 years before large sections of the Antarctic interior could be explored. Penguins, sled dogs, fossils of ancient animals, and a mummified seal tell the story of how this seemingly inhospitable landscape, 98 percent covered in snow and ice, has evolved and always teemed with life. "Not only will you be able to trace the steps of Antarctic exploration, you can see how you would measure up to a life-sized cutout of an Emperor penguin, interact with games that test your knowledge of Antarctic exploration, learn about the Frozen Continent's prehistoric tropical past, and see what parts of an actual exploration campsite would have looked like," Schmidt said. "The exhibition also features a large mock glacier in the main gallery that contains a continuous mural depicting Antarctic scenery. These are experiences you will not want to miss." For more information visit museum.texastech@ttu.edu or call 806.742.2490. Museum of Texas Tech University, 3301 Fourth St.

continue>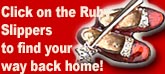 click above and below for more!

click above and below for more!

click above and below for more!