For Future Dates and
UPCOMING Months' Events, click here
We report events as they are reported to us but events are always subject to change.
Call venue to confirm when making your plans.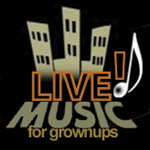 Live Music Calendar
Click here for LIVE MUSIC listings at current restaurants and clubs that are "hand picked" to be relevant to adults by our Music Editor, Mark McKenzie.
To submit your calendar for consideration, click here.


November 2013

Through November 30….The Maize - Fall is here and the Simpson family has created a new labyrinth that will challenge any maze goer! Come test your skills in the 12 acre cornfield full of twists and turns. This year's design is The Wizard of OZ design. The Maize will give visitors the chance to see this startling creation and is also the perfect place to come pick your pumpkins for fall decorating and carving. They have a huge selection and varieties to choose from. It is the perfect adventure for families, school field trips, church groups, scouts, birthday parties, cooperate team building and company gatherings. So come be a part of Lubbock's very own cornfield maize. In addition to the maize, you will find delicious food, rock wall, pumpkin patches, campfires, corn cannon, hay bale mazes, barnyard, concession and tent area. The hayride to Pumpkin Hollow is open every Friday and Saturday evening (September 27 – November 23) and features over 150 carved and illuminated pumpkins. Maize admission is $8.00 (4 & under are free). Non-maize admission is $4.00 (4 & under are free). Hayride to Pumpkin Hollow is $5.00. Maize and Pumpkin Hollow Combo is $10.00. For more info, call James and Patti Simpson at 787-4222 or 787-4241or visit www.cornfieldmaze.com. From Shallowater: (2 miles East on FM 1294). From 4th and Frankford: (7 miles north on Frankford to FM 1294. Turn left and go ¾ of a mile). From I-27: (Take the Shallowater exit, go 6.5 miles on FM 1294). Open to the public: Tuesday - Friday 6-9 p.m., Saturday 10 a.m.- 9 p.m., Sunday 2-9 p.m. Closed Mondays.

November - January 2014….Museum of Texas Tech University Exhibit: The Season of Giving and the Joy of Play — Historic Toys from Holidays Past - An "Up from the Basement" exhibition from the Museum's History collection, in celebration of "Joy of Play — A Season of Collaborative Exhibitions" with the Silent Wings Museum's exhibit Toys Go to War. The Museum's exhibition showcases toys from the collection made before and after the WWII years. For more information call (806) 742-2490. Museum Of Texas Tech, Gallery 7, 3301 4th Street.


continue>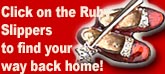 click above and below for more!

click above and below for more!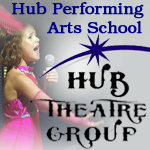 click above and below for more!


click above and below for more!