We report events as they are reported to us but events are always subject to change.
Call venue to confirm when making your plans.
December 2014

December 4 – 31….Largest Gingerbread House in Lubbock - The house is available for anyone to view and admission is free. Standing over 4 feet tall and 8 feet long, the Gingerbread "Ranch" House will be decorated with over 100 pounds of gingerbread and hundreds of real candies. Donations to the Texas Boys Ranch can be made at the Overton Hotel's main desk by purchasing a $5 Gingerbread Man, a $100 Roof Tile, or by purchasing one of the Pecan Grill's specialty desserts or specialty drinks. Overton Hotel & Conference Center, 2322 Mac Davis Lane.

December 10 - 23….Santa Land - Bring your children and grandchildren to Mackenzie Park and enjoy a long-time Lubbock tradition when Santa Land opens to the public on Wednesday, December 10, 2014, at 6 p.m. Children from Lubbock and surrounding communities are invited to Santa Land's Opening Ceremony and to help Lubbock City Council members welcome Santa and Mrs. Claus from the North Pole, turn on the lights in this winter village with its 60-foot Christmas tree, and officially open Santa Land. Lubbock Parks and Recreation has hosted Santa Land for the past 58 years, and admission for all ages is free. Santa Land will be open every evening from December 10-23 from 6 to 10 p.m. nightly. Between 38,000-41,000 people visit Santa Land each year to see the festive holiday village with its huge lighted Christmas tree, animated displays, bonfires, traditional holiday scenes, and of course, Santa and Mrs. Claus. Each evening at 6 p.m. during this 14-night event, a sleigh with tiny reindeer bring Santa and Mrs. Claus to Santa Land to hear the Christmas wishes of area children. Youth this year can look for Bo, Santa Land's very own Elf on the Shelf! Enjoy live entertainment most evenings from 6:30-8 p.m. Hot chocolate and other refreshments are available for sale at the concession stand. Parents are welcome to bring cameras and video cameras to take photos of their children with Santa at no charge. For those who forget their cameras, keepsake digital photos may be purchased for $5 each. The entrance to Santa Land is from the East Broadway entrance into Mackenzie Park just east of Avenue A and the South Plains Fairgrounds; 6 -10 p.m.

December 11…."Foxhole Christmas" - Come to Silent Wings Museum and learn how Christmas was celebrated in America during WWII! Participants will have the opportunity to listen to music from the era and make Christmas treats, holiday ornaments and tree decorations with items as they were used in the 1940s. Parents and grandparents are welcome to join their kids. Registration is required by December 9th at 5 p.m. Cost is $7.00. All Ages are welcome. For more information call 806.775.3049. Silent Wings Museum, 6202 N. I-27 Exit 9; 6 p.m. – 8 p.m.

continue>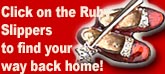 click above and below for more!

click above and below for more!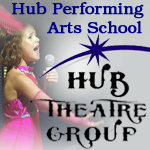 click above and below for more!


click above and below for more!