We report events as they are reported to us but events are always subject to change.
Call venue to confirm when making your plans.
November 2014

November 14 – 22….23rd Annual "Feed a Friend It's as Easy as Pie" Fundraiser - For a $5 donation to Lubbock Meals on Wheels, participants will receive a coupon for a free Sara Lee pie. Varieties include: homestyle apple, dutch apple, cherry, pumpkin, mince, sweet potato, and peach. This is Lubbock Meals on Wheels' second largest annual fundraiser. We have raised our goal to $70,000 this year. Donations can be made at any Lubbock United Supermarket, Market Street, Amigos, or at the Lubbock Meals on Wheels' office, 2304-34th. Lubbock Meals on Wheels serves hot, nutritious meals to over 700 homebound, elderly and disabled people each weekday, totaling over 170,000 meals annually. LMOW depends solely on the Lubbock community for financial support. We receive no governmental funding; we are not a United Way funded agency. Over 1,200 volunteers and 12 staff members carry out the mission of Lubbock Meals on Wheels.

November 19 - 23….35th Annual Holiday Happening: Unwrap The Magic - Hosted by the Junior League of Lubbock, Holiday Happening is one of the most exciting events in the Lubbock community, ushering in the Christmas season each fall. Not only is it the first visit of Santa Claus, Holiday Happening offers entertainment and shopping for the whole family. Celebrate the official start of Holiday Happening 2014 at Sneak Peek, the exclusive preview shopping night before we open to the public. Enjoy savory hors d'oeuvres, a silent auction, and stroller-free shopping. Gather your girlfriends, sisters, mothers, and daughters together to enjoy a day of food, fashion, and shopping. Delight in a delectable brunch, an elegant style show, a silent auction, and stroller-free shopping at Ladies Day on Thursday. On Friday, be the first to see Santa, enjoy breakfast, and play in the snow inside the Civic Center! It wouldn't be Holiday Happening without a visit from Jolly Ole St. Nick! Once again, Breakfast with Santa on Saturday is sure to delight the child in everyone. Find unique gifts for everyone on your list with Market Hall Shopping available every day. You may purchase tickets by calling 806.445.9637 or at the Holiday Happening west ticket booth located at the Lubbock Memorial Civic Center. For more information and for specific hours visit http://www.jllubbock.com/?nd=holiday. Lubbock Memorial Civic Center, 1501 Mac Davis Lane.

November 20 - 23….CATS - Lubbock Moonlight Musicals will once again bring professional theatre with a local flavor to Lubbock audiences with a new production of the musical CATS by Sir Andrew Lloyd Webber. The musical will be presented in its original form—completely staged and costumed—continuing a new era of cooperation and collaboration among Lubbock arts groups and artists. The production will be directed and produced by Lubbock Moonlight Musicals' General Director, Gerald Dolter, and choreographed by Ballet Lubbock's own Yvonne Racz-Key. John Hollins of the Lubbock Chorale will lead the production musically and will conduct the professional orchestra in the pit. The cast of CATS will be headlined by Ken Page, again filling his former Broadway role of "Old Deuteronomy"; Todrick Hall, an American Idol semi-finalist; Jeff M. Smith, a Lubbock Moonlight Musicals alumni and Texas Tech graduate, who recently completed a national tour of the musical West Wide Story in the leading role of Tony; and stunning mezzo-soprano, Ann Marie Nichols. The production will once again be coordinated to coincide with the Junior League of Lubbock's annual Holiday Happening expo at the Civic Center, and one dollar of each ticket sold shall be donated to a local charity through the Junior League. Tickets are available through Select-A-Seat at 806-770-2000 or online at http://www.ticketsage.com/_lubbock/. Lubbock Memorial Civic Center Theatre, 1501 Mac Davis Lane; Thursday – Saturday; 7:30 p.m., and Sunday; 2 p.m.

continue>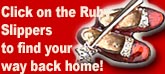 click above and below for more!

click above and below for more!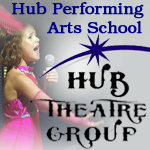 click above and below for more!


click above and below for more!