We report events as they are reported to us but events are always subject to change.
Call venue to confirm when making your plans.
December 2016
December 1 through December 23….The Polar Express Train Ride - The Polar Express™ returns to the West Texas & Lubbock Railway, recreated to match all the sights and sounds of the beloved story. Picture the excitement of children dressed in pajamas with golden tickets clutched in their hands as they board the train and prepare to embark on their journey to the North Pole. The story begins when the conductor calls "all aboard" and punches children's golden tickets. Little faces will peer out the train's windows as we pull out of the station on our way to the North Pole. Each guest will hear the sounds of the motion picture soundtrack as the story reading begins and the book's characters come to life. Dancing chefs will serve hot cocoa and cookies to all riders in a merry fashion as the doubting hobo wanders through the train. The train stops where children will behold the magic of the North Pole from their warm train seats. With a jolly "Ho, ho, ho" Santa waves to everyone and climbs aboard, where he will greet each child and present them with the iconic silver sleigh bell (only believers can hear its ringing). Christmas carols will be sung as we return back to the station after a memorable ride that sets the tone for the whole holiday season. Join us in this annual event sure to become one of your family's treasured traditions. For more information or to purchase tickets visit online at https://www.westtexaspolarexpressride.com/ or call 877-726-7245. 302 Main St, Wolfforth, TX; 4:30 P.M., 6:30 p.m.., 8:30 p.m.. NOTE: not all dates have all departure times.

December 1….Lubbock Fun Club Singles "SOS" Monthly Dinner - Come and enjoy friends and food at Cattle Baron Steak & Seafood Restaurant. As always, let us know you are joining us, so they can have appropriate wait staff and seating! Please RSVP by email to: sossingles45@yahoo.com or call Robbie at 790-7578; or Jan at 778-0419. Come have a great time and share a meal together! Tell a friend or bring a friend...but whatever you do, come join the fun with our group at Cattle Baron Steak & Seafood Restaurant, 8201 Quaker Ave; 6:30 p.m.

December 1….Seth James in Concert – with Full Band - Born in Fort Worth and raised in the ranch country of West Texas, Seth James has fashioned his own brand of music from a list of influences as diverse as it is long. Stemming from a tall family tree of musicians, Seth's grandfather was a honky tonk piano player from the Texas clubs of the 40's and 50's, while his father carried his gold sparkle Slingerland drums all over the great Lone Star State. There is no doubt the romantic stories of the road played a pivotal role in Seth's decision to make a career out of his passion. He has shared the stage with a various array of artist such as Percy Sledge, Little Feat, Delbert McClinton, and Billy Joe Shaver.Seth released three albums as a solo artist including 2009's critically acclaimed That Kind of Man before forming The Departed with long time friend, Cody Canada in 2010. After three years and two albums, Seth decided step down as a band member of The Departed and return to his primary passion of playing the blues. With a fresh set of tunes and a great group of musicians, James continues to play for sold out rooms and has plans for a new album for he and the band, as well as another with his beautiful wife, Jessica Murray Walker. Reserved seating. VIP Floor seats: First 5 rows receive signed CD with ticket purchase...only $20. Remainder of floor seats $15; balcony $15 Purchase tickets by visiting cactustheater.com or call 762-3233. Cactus Theater, 1812 Buddy Holly Ave; Doors at 7 p.m.; show 7:30 pm.

continue>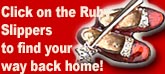 click above and below for more!
click above and below for more!

click above and below for more!