For Future Dates and
UPCOMING Months' Events, click here
We report events as they are reported to us but events are always subject to change.
Call venue to confirm when making your plans.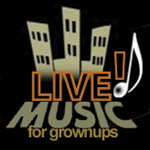 Live Music Calendar
Click here for LIVE MUSIC listings at current restaurants and clubs that are "hand picked" to be relevant to adults by our Music Editor, Mark McKenzie.
To submit your calendar for consideration, click here.


October 2014

October through November 2….Out of the Music Box - The Buddy Holly Center announces Out of the Music Box, a new exhibition displayed in the Foyer Gallery. This exhibition will feature the work of artist Rita Box Peek, sister of musician David Box. Panoramic paintings of Yellowhouse Canyon will be on display, an exhibition that will commemorate the 50th anniversary of Box's passing. Buddy Holly Center, 19th and Crickets Avenue.

October 23….19th Annual Building Strong Families Conference - This parenting conference targets parents and professionals in the 20-county area surrounding Lubbock. Attendance is capped at 500. Concurrent sessions on a variety of family issue topics will run throughout the day and feature local, area, state and nationally recognized speakers. Educational exhibits from local sponsors showcase resources for parents and families. Hispanic sessions and English sessions are scheduled throughout the day for each time period. Registration of $10.00 includes a Continental Breakfast and lunch. Registration deadline is October 20, 2014. Six CEUs are being offered for social workers, etc. The Lubbock County Extension Office is a sponsor of the conference. There are 15 local sponsors and co-sponsors. The keynote speaker is Jo Mascorro. The breakout sessions will address various aspects of healthy families. One session of each breakout session time slot will be in Spanish. Registration is online at www.esc17.net or http://www.buildingstrongfamilieslubbock.org/ You may request assistance by calling 806-281-5701. Region 17 Education Service Center, 1111 W. Loop 289; 8 a.m. - 2:50 p.m.

October 23….Eugenio Zapata Guest Artist Interdisciplinary Recital - "Fantasies and Illusions" is a multimedia performance by interdisciplinary pianist and choreographer Eugenio Zapata that integrates live music, Russian dancer Yelena Konetchy, photography by John Clark and Richard Loftus, and video. Admission is Free. Hemmle Recital Hall, Texas Tech Campus; 6 p.m.

October 24….Bop Time - The music of the 50s ranged from big band performances that you might've heard in the 40s to Little Richard to Buddy and Elvis. But the Music that inspired the 50s dance craze "The Bop" stands alone as the most exciting music out of that decade. Join the Cactus Cast, Lubbock Texas Rhythm Machine and D'Venue Dancers for a night of fun, toe tapping excitement! Please contact the box office at 806-762-3233 to reserve tickets. Reserved seating $20. Cactus Theater,1812 Buddy Holly Avenue; 7:30 p.m.

continue>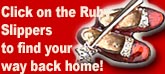 click above and below for more!

click above and below for more!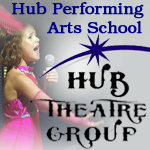 click above and below for more!


click above and below for more!