We report events as they are reported to us but events are always subject to change.
Call venue to confirm when making your plans.
September 2016
October 7 – 29….Memory Jar Project: (I remember…) - LHUCA is asking for your participation in this upcoming exhibit. Memory jars are a creative way to bottle up a personal memory. Memories are valuable and we are asking you to express your memory through creativity.16 oz Glass Jars will be provided. If you would like to participate in our Memory Jar Project come by LHUCA Tuesday through Saturday 11 a.m. – 5 p.m. to pick up your jar. The deadline to return your Memory Jar is Tuesday, September 20th at 5 p.m. Please provide your name and a brief descriptive sentence with you jar. You may return your jar anytime before this date during LHUCA business hours (Tuesday – Saturday 11a.m. – 5 p.m.) If you have any questions contact: Maisie Alford Assistant Curator at 806.762.8606.

October 13….Tami Lee Hughes Guest Artist Violin Recital - Tami Lee Hughes is a premier concert violinist and recording artist of immense versatility. Since making her debut with the National Symphony Orchestra, she has also performed as soloist with the Monroe, Mississippi, and Pontiac-Oakland Symphony Orchestras, among others. She has extensively toured the United States, Europe, Costa Rica, and Bermuda, championing traditional repertoire and the music of African-American composers. Her debut solo album on Albany Records, "Legacy: Violin Music of African-American Composers," gained critical acclaim and has been featured on radio broadcasts around the world. Free, and open to the public. Talkington Hall at The Legacy,1500 14th St; 8 p.m.

October 13-16….8th Annual Pumpkin Trail - Bring your families and walk along a lighted trail of carved jack-o-lanterns in the Lubbock Memorial Arboretum. Stroller and wheelchair accessible. Pumpkin lighting begins at 5:30 pm. Two entrances: Lubbock Memorial Arboretum and the Garden and Arts Center. Free admission for all ages! FREE PARKING available at Hodges Community Center, 40th and University; the Garden and Arts Center, 44th and University; and at Safety City in Clapp Park on 46th and Ave U. Vans will shuttle people from the parking lots to the Arboretum and back during the evening viewing. Lubbock Memorial Arboretum, 4111 University Ave; Evenings: Thu/Sun 6-9 p.m., Fri/Sat 6-10 p.m., Daytime: Fri-Sun 9 a.m. - 6 p.m.

October 14…Fall Festival - Don't miss the Fall Festival hosted by Indiana Ave Baptist Church. There will be free games, bouncies, candy and fun for the family! Costumes welcome, but no scary costumes, please. For more information visit www.iabc.org or call 806-797-9704. Indiana Ave Baptist Church, 98th & Indiana; 6 – 8 p.m.


continue>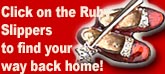 click above and below for more!
click above and below for more!
click above and below for more!