We report events as they are reported to us but events are always subject to change.
Call venue to confirm when making your plans.
January 2016

February 9….Harlem Globetrotters - The iconic Harlem Globetrotters are coming to United Supermarkets Arena in Lubbock with their most epic tour in history as the world famous team celebrates its 90th anniversary world tour. A star-studded roster will have fans on the edge of their seats to witness the ball handling wizardry, basketball artistry and one-of-a-kind family entertainment that thrills fans of all ages. Join Globetrotter stars after the game where they will stay for an autograph, photograph and high-five session for fans (subject to availability). Before the game, take part in a once-in-a-lifetime experience with your family where you have an opportunity to spend time on the court with the Globetrotters – shooting, trying out ball tricks, and getting autographs and photos! The unique 30-minute pre-show, "Magic Pass," will create memories of a lifetime. All customers must have a game ticket AND Magic Pass for entry. Soft/rubber soled shoes must be worn on the court. For tickets call Select-A-Seat at (806) 770-2000 or visit http://www.ticketsage.com. United Supermarkets Arena, 1701 Indiana Ave; 7 p.m.

February 9…. Lubbock Symphony Orchestra 2016 Season: Winter Chamber L'Histoire du Soldat - "The Soldier's Tale" is a modern re-telling of the classic Faust story that simultaneously takes the tale back to its rustic roots. This mixed-media work uniquely combines dance, narration, and chamber orchestra to depict a young WWI soldier who trades his violin to the devil for a magic book that predicts the future. After learning how to use the book, the young soldier follows the devil's advice to 'put the book to good use,' amassing his fortune. He begins to pine for the simplicity of his soldier's life and purchases his old violin back from the devil...but finds he can no longer play. He discovers that a princess lays dying and the King has vowed that whomever heals her will become her husband. The devil, disguised as a virtuoso violinist, is also vying for the hand of the princess. After strategically losing his fortune to the devil in a card game, the soldier regains his ability to play. He miraculously heals the princess with his virtuosic power and she begins to dance. The devil tries to destroy the couple, but the soldier enthralls him with his playing and forces him to dance to exhaustion. The devil succumbs, but warns the soldier that if he ever leaves the castle, the devil will take his soul. After many years of happy marriage, the soldier's mother falls deathly ill. The princess urges him to visit her, and the devil awaits him as he approaches the castle door. For more information and to reserve tickets visit lubbocksymphonyorchestra.org. Legacy Event Center, 1500 14th St; 7:30 p.m.

continue>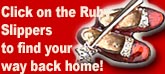 click above and below for more!

click above and below for more!

click above and below for more!