For Future Dates and
UPCOMING Months' Events, click here
We report events as they are reported to us but events are always subject to change.
Call venue to confirm when making your plans.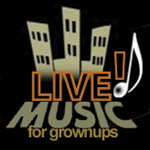 Live Music Calendar
Click here for LIVE MUSIC listings at current restaurants and clubs that are "hand picked" to be relevant to adults by our Music Editor, Mark McKenzie.
To submit your calendar for consideration, click here.


August 2014

Through August 25….Silent Wings Museum Monday Matinees - After the Japanese attack on the American naval fleet at Pearl Harbor on December 7, 1941, the U.S. was thrust into World War II from that day, until the Fall of 1945, and everyday life across the country was dramatically altered. Food, gas and clothing were rationed. Communities conducted scrap metal drives. Women found employment as electricians, welders and riveters in defense plants to help build armaments necessary to win the war. People in the U.S. grew increasingly dependent on radio reports for news of the fighting overseas and popular entertainment was viewed as an escapist outlet that allowed Americans brief respites from war worries. Throughout World War II, American moviegoers were treated to a steady stream of war-related programming. The movie-going experience included a newsreel, which lasted approximately 10 minutes, and was loaded with images and accounts of recent battles, followed by an animated cartoon. While many of these cartoons were entertainingly escapist, some comically caricatured the enemy. Among these titles were "Der Fuehrer's Face" (1943) starring Donald Duck, "Confessions of a Nutsy Spy" (1943) with Bugs Bunny and "Daffy the Commando" (1943) with Daffy Duck. As for the main program, movie theaters showed non-war-related dramas, comedies, mysteries and westerns; however, a significant segment of feature films dealt directly with the war. .
For the matinee series, the Silent Wings Museum will be showing a series of cartoon shorts that were shown during World War II. Following the movie patrons are encouraged to stay for a post-matinee discussion about life on the home front during the war and take a guided tour of the Combat Gallery and the Interactive Space set up to resemble a WWII war zone. There will also be an educational children's activity station available. Regular admission rates apply:

General Admission: $5.00
Senior Citizens (60+): $3.00
Children 7 - 17: $2.00
Students (with college ID): $2.00
Children 6 and Under: FREE
Museum Members: FREE
Active Duty Military (in uniform): FREE
Groups of 10 or more please call (806) 775-3331

Monday Matinees
Museum Hours for Monday Matinees:
1 p.m. Doors Open
1:30 p.m. Matinee
2:15 p.m. Q&A and Guided Tour
2:45 p.m. Educational Children's Activity
3:30 p.m. Museum Closes

1:30 p.m. to 3:30 p.m. in the Silent Wings Museum Theater
Silent Wings Museum, 6202 N. I-27


continue>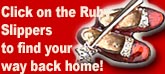 click above and below for more!

click above and below for more!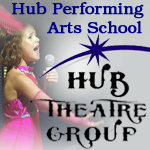 click above and below for more!


click above and below for more!