For Future Dates and
UPCOMING Months' Events, click here
We report events as they are reported to us but events are always subject to change.
Call venue to confirm when making your plans.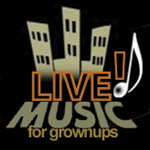 Live Music Calendar
Click here for LIVE MUSIC listings at current restaurants and clubs that are "hand picked" to be relevant to adults by our Music Editor, Mark McKenzie.
To submit your calendar for consideration, click here.


October 2014

October through November 2….Out of the Music Box - The Buddy Holly Center announces Out of the Music Box, a new exhibition displayed in the Foyer Gallery. This exhibition will feature the work of artist Rita Box Peek, sister of musician David Box. Panoramic paintings of Yellowhouse Canyon will be on display, an exhibition that will commemorate the 50th anniversary of Box's passing. Buddy Holly Center, 19th and Crickets Avenue.

October 10…Soft Side of the 60's and 70's Rock - The songs you know and love from the 60's and 70's. You know, the ones you could sing along with and did! "Horse with No Name" by America, "How Sweet It Is" by James Taylor, "Peaceful Easy Feeling" by the Eagles "Close to You" by the Carpenters...who knows? This may turn in to one giant sing-along! Join Dustin Garrett, Amber Pennington, West Garza and Terri Caldwell at the Cactus Theater for a wonderful evening of just plain, feel-good music! Please contact the box office at 806-762-3233 to reserve tickets. Cactus Theater,1812 Buddy Holly Ave; 7:30 p.m.

October 11….Punkin Days Festival - Bring the whole family out to enjoy a wonderful fall Saturday in Floydada. The event starts Saturday morning on the county square. Throughout the day, patrons enjoy booths with all kinds of food, live music and games. Officially coined, "Punkin Days," this annual celebration in Floydada honors one of most unique crops in agriculture, the pumpkin. Every year on the 2nd Saturday of October, the Floydada Chamber of Commerce is host to this special event for Floydada and all the surrounding communities. Costume contests for all ages, pie baking, pumpkin carving and coloring, pumpkin decoration, pumpkin pie relays, Cow Patty Bingo, seed spitting contest, Trunk or Treating, pumpkin bowling, pumpkin rolling, pumpkin guessing and pumpkin weighing are just a few of the activities offered during the extravaganza. Admission is free. More info visit floydadachamber.com/punkin-days. Floydada, Texas; 9 a.m.- 5 p.m.

October 11….Pumpkin Festival at the Orchard - There will be lots of pre-picked apples, fresh apple pancakes and sausage starting at 9 a.m. with lots of pumpkins to choose from! Come and enjoy fresh apple pies and apple turnovers ready to eat, hayrides through the orchard, BBQ brisket and fixins for lunch and fresh veggies from the garden, watermelons, cantaloupe and fresh cider excellent for fermentation. Apple Country Orchards, 4 miles east of Idalou on Hwy 62; 9 a.m.- 6 p.m.

continue>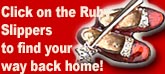 click above and below for more!

click above and below for more!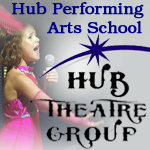 click above and below for more!


click above and below for more!