For Future Dates and
UPCOMING Months' Events, click here
We report events as they are reported to us but events are always subject to change.
Call venue to confirm when making your plans.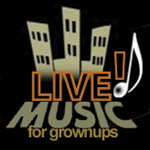 Live Music Calendar
Click here for LIVE MUSIC listings at current restaurants and clubs that are "hand picked" to be relevant to adults by our Music Editor, Mark McKenzie.
To submit your calendar for consideration, click here.


September 2014

September 18….SPKF Patient Symposium Empowering Yourself: Take Control of your Kidney Disease - The South Plains Kidney Foundation is having an event for anyone dealing with Kidney Disease; those on dialysis, having family members on dialysis, interested in transplantation or just interested in learning more about Kidney disease. Call 806-283-7357 to reserve your place. Prosperity Bank Annex, 15th and Ave. Q; 8:30 a.m. - 3:45 p.m.

September 18….13th Annual Hub City BBQ Cook-Off - It's almost time to find out who has the best barbecue in West Texas. There are over 100 cooking teams in the cook-off serving up delicious brisket, ribs, pork and other meats. This year's headliner is Texas country music artist Bart Crow, with an opening from local musicians in the School of Rock and other local musicians playing some good ol' rock and roll. Tickets are $25 in advance for adults, and $30 at the gate. Tickets are $10 for children 6-10. They can be purchased at the chamber offices, located at 1500 Broadway, or at Select-a-Seat locations. Broadway Avenue between avenues J and O; 5 to 8 p.m.

September 18….Friends of Fogelberg Tribute – Continuing Dan's quest ……"defeat prostate cancer." Dedicated in memory of Dr. Joe Arrington. Co-hosts are Dr. Carl Britton M.D. and Junior Vasquez. Entertainers include Kenny Maines, The Attendings, Hat Trick, Bo Garza, Woody Key, David Dale, Cary Banks, Jerry Slater, Mikaela Vasquez and The Friends Band. Tickets are $25.00 and can be purchased at selectaseatlubbock.com. Proceeds to benefit Covenant Health, Joe Arrington Cancer Center, Research & Treatment Center. Lubbock Memorial Civic Center Theatre, 1501 Mac Davis Lane; 7 p.m.


continue>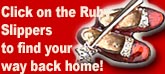 click above and below for more!

click above and below for more!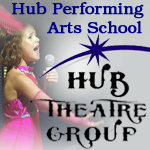 click above and below for more!


click above and below for more!