For Future Dates and
UPCOMING Months' Events, click here
We report events as they are reported to us but events are always subject to change.
Call venue to confirm when making your plans.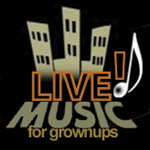 Live Music Calendar
Click here for LIVE MUSIC listings at current restaurants and clubs that are "hand picked" to be relevant to adults by our Music Editor, Mark McKenzie.
To submit your calendar for consideration, click here.


February 2014

February 20….6th Annual Laugh For the Cure - Join Komen Lubbock for a night of fun. Make it a date night, girl's night out, or treat a co-worker to a relaxing and fun evening… Breast cancer is no laughing matter, but for one night, it will be! Tickets are $25 each and are available for purchase through the Komen office. Call 698-1900 to reserve your tickets or visit http://www.komenlubbock.org/get-involved/komen-activities/laugh-for-the-cure.html. This year's heading comedian will be Mutzie! Get ready for a night full of laughs. Opening comedian, Steve Mingolla will kick off the evening. Laugh for the fun. Laugh for the cause. Laugh for the cure. Lubbock Memorial Civic Center, 1501 Mac Davis; 6:30 – 9 p.m.

February 20….Harlem Globetrotters - The world famous Harlem Globetrotters have been thrilling families and millions of fans for 88 years, all the while innovating the game in exciting new ways. Last year, the Globetrotters did something unparalleled in the history of sports and entertainment, letting fans vote on new rules to be used in actual games. It was so much fun, we are doing it again, and there are cool new rules to choose from on our 2014 "Fans Rule" World Tour. Hot Hand Jersey – A player wearing this jersey gets double the points when scoring. Make or Miss – The quarter starts with 2 players on each team. When a team scores, a teammate may enter the court. When they miss, a teammate must leave the court. Trick Shot Challenge – The team's challenge each other to make trick shots, with 5 points awarded to a team the makes a trick shot, and 5 points given to the opposition if the shot is missed. Take your kids to www.harlemglobetrotters.com/rule to vote for their favorite, craziest rule. Then, get your tickets to the game, where you will see the winning rules put into live action. Cost: $17 - $82 – For more info, call 806.770.2000 or visit http://www.ticketsage.com/_lubbock/. United Spirit Arena, 1701 Indiana Ave; 7 - 9 p.m.

continue>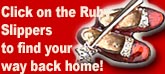 click above and below for more!

click above and below for more!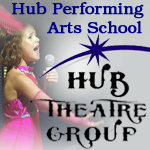 click above and below for more!


click above and below for more!