For Future Dates and
UPCOMING Months' Events, click here
We report events as they are reported to us but events are always subject to change.
Call venue to confirm when making your plans.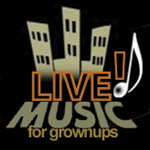 Live Music Calendar
Click here for LIVE MUSIC listings at current restaurants and clubs that are "hand picked" to be relevant to adults by our Music Editor, Mark McKenzie.
To submit your calendar for consideration, click here.


April 2014

April 10 – 12….Raider Red's Awesome Dance Spectacular (RRADS) - Original choreography by Texas Tech student choreographers. Tickets are $10 for individuals; $5 for students with a valid ID. Call (806) 742-3603 for tickets and information. All performances are in the Maedgen Laboratory Theatre (west entrance), located on 18th Street between Boston and Flint Avenues; 8 p.m.

April 10 - 12….Texas Tech University School of Music: New Music Festival Concerts -
April 10: "New Waves in the Far East" features younger Asian composers. April 11: "Masters from the Pacific Rim" features established Asian composers.
April 12: "Ripples of the East" features western composers whose music is influenced by Asian elements. Admission is free. Hemmle Recital Hall, Texas Tech Campus; 8 p.m.

April 11….Cultural Awareness Seminar - The TTU, the TTU/TTUHSC Latino/Hispanic Faculty and Staff Association, will be hosting a Cultural Awareness Seminar on the "Occupational Hazards of Being Poor." There is no registration required, no fee to attend and it is a come and go event. International Cultural Center at 601 Indiana Ave; 10 a.m.- 3 p.m.

April 11….The New Neighbors Club Luncheon - This month's luncheon and program will feature the "Veterans Honor Flight to Washington, D.C." with Karin McCay, co-anchor of KCBD Evening News. Ms. McCay accompanied the Veterans on their flight along with Phil Crenshaw, Retired Army Chaplain. Ms. McCay was awarded an Emmy for the documentary of this Veteran's historical trip. The New Neighbors Club is a community service organization and you do not need to be new to Lubbock to attend this particular event. Cost for the luncheon is $14 and reservations are required. For luncheon reservations or information about other club activities, contact Mary Valentini at 799-4450 or email: newneighbors@ymail.com. Lubbock Women's' Club, 2020 Broadway; 10:30 a.m.

April 11….Tea for Three: Lady Bird, Pat and Betty – The Cactus Theater is proud to welcome the Emmy Award winning New York actress Elaine Bromka in this delightful one-woman Off-Broadway hit. Elaine offers a fresh, behind-the-scenes look at three of our legendary first ladies: Lady Bird Johnson, Pat Nixon and Betty Ford. This warm, whimsical and deeply moving exploration of these fascinating women has delighted audiences across America. Don't miss her dead-on impressions at this unforgettable event! Tickets: $25.00. For more info visit www.cactustheater.com or call 806.762.3233. Cactus Theater, 1812 Buddy Holly Avenue; 3 p.m. and 7 p.m.

continue>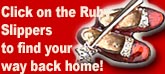 click above and below for more!

click above and below for more!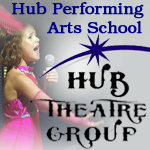 click above and below for more!


click above and below for more!