We report events as they are reported to us but events are always subject to change.
Call venue to confirm when making your plans.
January 2017
January 20….Cactus Theater presents: Daryle Singletary - Live in Concert - Hardcore country traditionalist, Daryle Singletary, has built a career based on musical integrity. "When I moved to Nashville in 1990, I left Georgia telling my Daddy, 'I want to make my living in country music,'" Daryle recalls. "I didn't tell him I wanted to be played on the radio every day or be on a video channel every day. I said, 'I want to make a living playing for the people who enjoy my kind of music.' Fortunately and thankfully, I have been able to do that since 1995. Daryle Singletary earned his notoriety for country authenticity with such unforgettable hits as "I Let Her Lie," "Too Much Fun," "Amen Kind of Love" and "The Note." His newest album, "There's Still A Little Country Left" , finds the country singer smack dab in the middle of what he loves the most, traditional country music. On past albums, some of the greatest talents in his industry have lined up to sing with Daryle, including the late George Jones and Johnny Paycheck, Dwight Yoakam, Merle Haggard, Ricky Skaggs, John Anderson and Rhonda Vincent. On "There's Still A Little Country Left", Daryle finds harmony vocal assistance from Grand Ole Opry member Vince Gill on the poignant and moving "Say Hello To Heaven." Reserved seat tickets available now....$30 / $25 / $20. Box office open daily 3:00-5:30 pm or call (806) 762-3233 or order online at cactustheater.com. Cactus Theater, 1812 Buddy Holly Avenue: 7:30 p.m.

January 21….The Inside Out Foundation Beautiful & Brave: Women's Health Seminar – All are invited for a day full of education, food and fun! Hear keynote speaker Dr. Justin Anderson as he reviews common diseases, how to prevent them and how to live an overall healthier life. Also speaking is Dr. Joe Harkins, DDS about how oral and cardiovascular health is linked, and Dr. Derick Carson, D.C. on how chiropractic care can make a huge difference in your health. A very healthy and yummy breakfast will be catered by Seasoned with Love and there will be several local vendors available to shop and chat with! Tickets are just $15, so come experience this popular event with us, and bring your friends and family! Monterey Church of Christ located at 6111 82nd Street More info: theinsideoutfoundation.org/upcoming-events/. Monterey Church of Christ, 6111 82nd; Breakfast 8:38 a.m. - 9:08 a.m., Seminar 9:08 a.m.-12:08 p.m., Extended Shopping 12:08 p.m.- 1 p.m

January 21….The Roundtable presents: Bart Reagor: "Vision for a Vibrant Downtown Lubbock" - Our luncheons are held at Hillcrest Country Club 4011 N Boston Ave, Lubbock. North on University past State Living Facility to Newcomb, left for about 4 blocks and you will come to the entrance of the Hillcrest Country Club at Boston and Newcomb. Meeting Format: People arrive about 11 a.m. to start registering, pay for lunch and some socializing. Food service starts at 11:15 followed by introductions and announcements at 11:30.The speaker will start about11:50 and be finished with the program and questions from the audience by 1 p.m. The public is invited. Lunch/attendance is fifteen dollars ($15) per person. Limited menu includes beverage and dessert. There are no membership fees or dues associated with attending the functions. Any extra monies that you would like to contribute will go towards the speakers lunch and towards our Honors College Scholarship fund at Tech. Our Saturday luncheons are a great way to (1) learn more about current global/US/Texas/Lubbock issues and events, (2) meet other people in area who may become lifetime friends (3) feel more at home in Lubbock. Most wear business or business-casual attire. No RSVP is necessary. Show up whenever your schedule allows, feel free to bring a guest(s) and email this invitation to anyone you think might be interested. For more information email Marie Evans at this address: mevans1398@aol.com.

continue>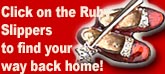 click above and below for more!

click above and below for more!
click above and below for more!