Ride bikes.
Have a play day.
Go to Safety City.
Explore Lubbock.
Build a memory!
Family Fun (A to Z)...
We've gathered the most fun we can find and put it in an A to Z listing here by topic. If you find something we don't have, please click here to send it to us!
Pre-school Story Times
at Local Libraries
CLICK HERE FOR MAP of all Libraries
Mahon
Mon 10:30 am age 3
Tues 10:30 am age 3
Wed 10:30 am ages 4 & 5
Thurs 10:30 am age 2
Godeke
Wed 10 & 11 am all ages
Thurs 2 pm homeschool
Groves
Wed 10:30 am all ages
Thurs 10:30 am all ages
Patterson
Tues 6:30 pm all ages
Wed 11 am all ages

Amusement Parks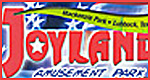 Joyland Amusement Park
For more information, visit their site at www.joylandpark.com
Carnival rides and family fun games open all summer!
Mackenzie Park, North of 4th Street and just east of I-27; 763-2719
Animals
Haven Animal Care Shelter
Animal adoptions and various care programs
Higway 62/82 east of Lubbock
You can adopt an animal here and there is also a program called the Adoption Option. You simply pick out an animal or group of animals and spend some time helping them at the shelter. It costs you nothing but your time, and you can have some of the benefits of having a pet of your own. Pet therapy is wonderful for all ages! (806) 763-0092
South Plains Wildlife Rehabilitation Center, Inc.
Endangered and injured animals
http://www.leas.bizland.com/spwrc.htm
Athletic Organizations
Texas Amateur Athletic Federation - www.taaf.com
Little Leagues of America - www.littleleagues.org
United States Specialty Sports Association - www.usssa.com
Attractions (click here for other city attractions)
Joyland Amusement Park (see also Amusement Park above)
For more information, visit their site at www.joylandpark.com
Carnival rides and family fun games; open all summer!
Mackenzie Park (just east of I-27 and north of the 4th St. exit); phone 763-2719
International Cultural Center
The Hall of Nations, huge revolving globe, and exhibits
A focal point of International Cultural Center, located on the campus of Texas Tech University, is the magnificent flag-draped Hall of Nations where you will see 188 flags representing members of the United Nations...plus a few additions. The building also features a colored terrazzo floor...an artistic rendering of the continents, oceans and seas. Adjoining rooms and halls have beautiful murals which represent different cultures of the world as well as a spectacular revolving globe.
Legacy Play Village
A unique play/learn facility designed and built by volunteer citizens of Lubbock and the surrounding area.
Located in McAlister Park at Spur 327 & Brownfield Highway.
www.legacyplayvillage.org
Safety City
A unique kid-sized town where children learn hands-on rules of pedestrian, bicycle and traffic safety. Operated by the City of Lubbock Parks and Recreation, Safety City is open from 8 to 9 a.m. for parents or children who may want to come walk for exercise or for just plain fun. You can bring the children in their strollers and go for a quiet walk on the streets at Safety City where it's safe, supervised and away from traffic. Oh yes, and its FREE. Safety City also offers Open Recreation on Monday, Wednesday and Friday from 10:30 to 11:30 a.m. Kids can come out and skate or ride their bike for $2.00 per child. Safety City can be rented for private parties during the summer. They provide the invitations, cake, punch, "goody bags," a special gift for the birthday child, supervision and playtime. Up to 10 children: $100 for the group or $75 if you provide your own cake. 42nd Street and Ave. U (inside Clapp Park); 767-2712

Science Spectrum and OMNIMAX Theater
Hands-on museum with more than 200 interactive exhibits
2579 S. Loop 289 between University & Indiana, 745-6299
South Plains Mall - Safari Park
Games, shopping, and indoor park for kids play
Slide Road and Loop 289
www.southplainsmall.com
Xtreme Village, Inc.
Skate park (BMX/4-wheel), paintball and rock wall.
1201 84th Street, 745-0089
Birding
Llano Estacado Audobon Society - www.leas.bizland.com
Boating Fun
The lakes at Maxey Park and Mae Simmons Park are a great place to enjoy an afternoon or evening on the water by renting canoes or paddle boats. Boats can be rented Monday - Friday, 8:30 a.m. - Noon and 1 p.m. - 8 p.m.; Saturday 1- 6 p.m.. All participants must be 3 years old and if under 18, must be accompanied by an adult.Canoes are $10 a day and paddle boats are $5 an hour. A $25 refundable deposit is also required. For more information, visit:
http://parks.ci.lubbock.tx.us/parks/Maxey.htm
http://parks.ci.lubbock.tx.us/parks/Simmons.htm
Bowling
Brunswick South Plains Bowl
40 lanes, snack bar and video games
Open Sun - Thurs from 10:00 a.m. to Midnight and Fri. - Sat. 10:00 a.m. to 2:00 a.m.. Weekdays you can bowl for .99 cents per game until 5:00 p.m. On Weds., Thurs., and Sun. nights after 9:00 p.m. enjoy "cosmic bowling!" On Sat. nights from 10:00 p.m. 'til closing the main lights go off and the black lights, lasers and dance music are cranked. 5150 69th St.; 794-4844
Dance & Gymnastics
Ballet Lubbock
Celebrating over 30 years on the South Plains.
This is a regional performing ballet company maintaining a pre-professional school. Classes for ages 4 to adult. 5015 University; 785-3090
Extreme Cheer and Dance
5044 Frankford Ave., Suite 100; 795-2222

High Plains Irish Dancers
2407-16th St.; 792-5707
Tribal Rhythm
A professional belly dance studio and more!
The Tribal Rhythm dance troupe's members are featured in shows and competitions all over Texas and New Mexico. Other classes include: flamenco, Latin, prop dance and yoga instruction. The classes that are particularly special to owner/instructor, Cheryl Bushey, are the Mother and Daughter classes and workshops taught by her and her daughter. These classes focus on the bonding of mother and daughter and give the children a great way to exercise. 5415 Aberdeen; 792-6520
Nuestra Herencia
Non-profit "Folklorico" school
Their mission is to teach, promote and preserve all aspects of the diverse culture, traditions, and customs of the Mexican heritage through music, theatre and dance. The group performs at weddings, schools, universities, business luncheons and quinceaneras. They also perform 5 times yearly in Lubbock and travel to annual competitions in Texas. Classes are $10.00 per family, per month. Classes are every Tuesday at the Lubbock Regional Arts Center, 511 Ave. K; 765-5827
Talent Plus
Home of the "Upsidedowners" seven time national champs!
This studio offers: tap, jazz, ballet, tumbling, trampoline, cheerleading, bars/beam/vault. Pre-school gym and combos available and discounts for families. 117th St. & Indiana; 745-0373
TEGA Kid's Superplex!
Boys & girls gymnastics, cheerleading, tumbling, trampoline and party packages.
Home of Aquaducks Swim School with a new heated pool designed specifically for lessons. During the fall: full and part-time childcare, academic pre-school and after-school care is offered. 7800 W. 82nd St;. 866-9765
The Studio
Lubbock's newest and greatest place to dance!
Classes for ages 18 months to adult. Jazz, tap, ballet/pointe, hip-hop, liturgical/praise, pom/cheer, tumbling, pilates and more. 3833 50th St., Suite 3; 795-7344
Ducks - Fun to Feed!
Ducks and geese love our city.
That's why you'll find them on nearly every lake. On a busy day, it's great to head to the lake and spend a few quality minutes.
Fishing
Lake Alan Henry - http://water.ci.lubbock.tx.us
Buffalo Springs Lake - www.buffalospringslake.net
Golf
Meadowbrook Golf Course
36-hole course in Mackenzie Park
www.golfmeadowbrook.com
Disc Golf Club-Lubbock
Course located in Mackenzie Park
http://members.aol.com/nmartin500/disc

Putt Putt
Miniature golf, go-carts and arcade
http://www.puttputtlubbock.com/

Outdoor Musicals (Summer)
Lubbock Moonlight Musicals
Summer musicals presented in the amphitheater in Mackenzie Park.
Tickets are available at the gate and at all Select-a-Seat outlets, by phone at 800-735-1288 or 806-770-2000 or on the web at www.selectaseatlubbock.com. The amphitheatre is an outdoor venue with paved paths, nighttime lighting and grassy terraces. Ticketholders are welcome to bring a picnic dinner and lawn chairs or a picnic blanket. For a complete listing of the summer lineup, detailed ticket info and more, click HERE. A wheelchair ramp, concessions and restrooms are available on-site; amphitheatre located at 413 East Broadway, in Mackenzie Park, near the Broadway Avenue entrance to the South Plains Fairgrounds. Gates open at 7 p.m. and shows begin at 8 p.m.
Parks
City of Lubbock Parks & Recreation - www.playlubbock.com
South Plains Mall - Safari Park - www.southplainsmall.com
Games, shopping, and indoor park for small kids play
Texas Trails Network (Texas Dept. of Health)
Walking, jogging, hiking, biking and equestrian trails in 62 Texas counties
www.tdh.state.tx.us/trails
Playgrounds
Hub City Playround
Here, hub stands for "Helping Undo Barriers" and it allows children of all abilities to play together and it is completely ADA accessible.
A special thanks to AMBUCS service organization for their efforts..
Maxey Park (east side) just east of Quaker at 25th Street.

Legacy Play Village
A unique play/learn facility designed and built by volunteer citizens of Lubbock and the surrounding area.
Located in McAlister Park at Spur 327 & Brownfield Highway.
www.legacyplayvillage.org
Racetracks
Dave's Need 4 Speed
Lubbock's fastest public go-karts!
Get behind the wheel of a winged outlaw-style sprint car on the oval Sprint Kart track that has 2-ft. banked turns! This track is for the older thrill-seekers...age 16 and older. The Road Race track is open for all racers 48" and taller! In addition to racing for the public, there is league racing for the more serious racers and Slick-track competition! Wed. - Fri. 6:00 p.m. to 10:00 p.m.; Sat 1:00 p.m. to 11:00 p.m.; Sun 1:00 p.m. to 6:00 p.m. Thursday is College Night... buy 3, get 1 free (with college ID). Each Sunday is Family Day...get 3 races for $12.00. 2769 N. Frankford Ave.; 797-7223
Dolaca Motorplex - http://www.dolacamotorplex.com/
Quarter mile drag racing strip. Division 4 IHRA track. Season runs from March through October.
From FM 41 and Hwy. 385, go 2.2 miles south and 2.5 miles west on CR 200; in Brownfield. 585-6642
Hot Rods Raceway
Indoor radio-controlled NASCAR
4218 Boston Avenue; 797-9964
Idalou Motorsports Drag Racing
NHRA Division 4 Track of the Year in 2000
www.raceidalou.com; 762-0627
Lubbock Motor Speedway
Outdoor race track for stock car and special events
3/8 mile dirt track located at 114th and MLK Blvd (CR 2500); Racing season normally runs from April to October each year. In addition to stock car racing, they host special events such as a demolition derby and a monster truck show. 438-1642
RC Wheels and Props
Hands-on, hard-hitting, racing action!
Two nights a week, Tuesday and Thursday, this kid friendly environment offers remote control car racing on their indoor track. The track is 80 X 50 covered tri-oval track (at scale) for Pan & Touring cars. Bring your own or rent. Racing begins at 7:30 p.m.. A 160 X 125 off-road dirt track is open during summer - call for times. Hobby Shop open from 10:00 a.m. to 7:00 p.m.; 3524 Ave. Q; 797-9964
West Texas Baja
Off-road recreation area
8 miles west of Loop 289; 543-7246
Skating Rinks
Adventures
Skating, swimming, soft play and air bouncers.
Group rates and private parties. 116th St. & Indiana Ave.; 745-3600
Go Time Sports Hockey and Skate Center
The only inline "ice court" hockey facility in Lubbock.
Youth and adult inline hockey leagues, deck/ball hockey, private party rooms and after-school sports camps. 7902 Oakridge Ave; 798-2048
Skatepark
26,000 square feet of extreme fun!
Huge indoor skateboard park, 2-tier basketball courts, rock climbing, video arcade and pro shop. 4701 W. Loop 289; 792-0456
Skate Ranch
A Lubbock family tradition for 40 years!
Open weekdays (summer and school breaks) from 1:00 p.m. to 4:00 p.m.; Sat. and Sun. afternoons 2:00 to 5:00 p.m. $4.00 per person including the skate rental! Fri. and Sat. nights skate from 7:30 p.m. to 11:00 p.m.for $5.00 w/o skate rental and $6.00 w/skate rental. 4701 W. Loop 289; 792-0456

Swimming Pools & Water Fun
While we may live in a semi-arid climate, we are surrounded by water! Enjoy and be refreshed.
Lubbock Water Rampage
Water park and family activity center
Swim, slide, float in the lazy river, or sit under the water fall.
Located at 6602 Marsha Sharp, Lubbock Texas
(Intersection of Milwaukee Ave and US 62/82 Brownfield Hwy);
(806) 771-5953


Private/Open to the Public Swimming Pools
Adventures USA - 116th Street & Indiana; 745-3600
Melanie Park Swimming Pool - 73rd St. just west of Indiana Ave.
Seahorse Swim School - 3314 35th Street; 799-4508
Southwest Sportsplex - 7116 W 82nd Street; 798-8442
Swimming Hole - 3802 Chicago; 793-6793
Lubbock Water Rampage - 6602 Brownfield Hwy; 796-0701
YWCA - 3101 35th Street;792-2723
Municipal Pools (City Parks and Recreation) - 775-2687
All four of the Municipal Pools are also available for pool party rentals Thursday thru Sunday evenings 7:00 to 9:00 p.m.. The cost varies depending on the amount of people. The cost for 1-50 people is $125. for 126+ people, the cost is $225.

Clapp, Mae Simmons and Montelongo all have a 90' water slide.
Clapp and Montelongo have wading pools.
Montelongo is completely ADA accessible and has a zero depth entry into main pool.
Maxey has shade trees.
All four pools offer: lifeguards, deckchairs, diving boards, concession stands and showers.
Various Other Cool Stuff
Helicopter Club
Fly remote control helicopters at Parks Radio Control Airport
http://members.door.net/thkey19/spmha.html
Volunteer as a Family (click here)
Here is a good list of opportunities to volunteer suitable for families because they incorporate things the youth can be involved in as well. This is a great way to be together and make a difference!