"WTPA Stimulus Package"
Contest Rules

1. The contest is open to the first 100 small businesses and non-profits in Lubbock and the surrounding areas (within 50 miles of Lubbock). Employees and/or associates of the West Texas Publishers Association, Lubbock's Home and Family Magazine, Latino Lubbock Magazine, My Medical Future, Lubbock Fun Club, and Senior Link Magazine, advertising and promotional agencies and their respective affiliates and associates and such employees' immediate family members and persons with whom such employees are domiciled are excluded from this contest.
2. Entrants must email entries to designated email account with either "small business contest entry" or "non-profit contest entry" on the subject line. The WTPA is not responsible for email entries not received.
3. Entrants may enter only one time and may use up to 500 words to describe why they should be the one small business and/or non-profit chosen to receive 1-year of free promotions provided by the members of the WTPA and other participants. Entries will be received from March 23,2009 to April 10, 2009. Winners are to be announce on April 24, 2009.
4. Small businesses constitutes businesses with 8 or fewer employees. Non-profits must have a current non-profit status.
5. The prize is not redeemable in cash and must be accepted as awarded. The prize will include at least $5,000 worth of advertising. However, the winners will need to work individually with the participating publications and promotion companies and are responsible for providing information and materials as determined by individual deadlines.
6. Decisions of the contest judges are final - no substitutions will be available.
7. By claiming the prize, the winner authorizes the use, without additional compensation of his or her name and/or likeness and/or voice/photograph and municipality of residence for promotion and/or advertising purposes in any manner and in any medium (including without limitation, radio broadcasts, newspapers and other publications and in television or film releases, slides, videotape, distribution over the internet and picture data storage) which the WTPA may deem appropriate.
8. In accepting the prize, the winner, and any guest(s), acknowledges that the WTPA, nor any of its associate members, may not be held liable for any loss, damages or injury associated with accepting or using this prize(s).
9. Winners must sign a release form as prepared and accepted by the WTPA, acknowledging their acceptance and understanding of the complete contest rules.
10. The WTPA retains the rights, in its absolute and sole discretion, to make substitutions of equivalent kind or approximate value in the event of the unavailability of any prize or component of the prize for any reason whatsoever.
11. This contest is subject to all federal, state and municipal laws.
12. The WTPA reserves the right to withdraw or terminate this contest at any time without prior notice.
13. Approximate value of free advertising/promotions varies.
14. The advertising offered as the prize in no way constitutes a guarantee of profits or financial benefit of any kind.
15. Contest open to Texas residents only.

Contest Judging Criteria To Note:
The judging will be determined on the overall objectives and goals for the business or non-profit agency along with the potential impact the increased advertising will have on the community. The judges will also be looking at what will be promoted in the advertising and how broad of an audience it will reach.

Submission of Contest Entry:
All contest submissions for the WTPA free advertsing contest should be sent by email to: [email protected]
If, for any reason, submitting your entry by email is not possible, you may submit your entry by regular mail postmarked no later than April 10, 2009 to this postal address:

Lubbock Fun Club
P.O. Box 54090
Lubbock, Texas 79453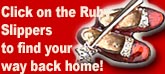 .
.