Three amazing musicals
will grace the stage of the Wells Fargo Amphitheatre at Mackenzie Park this summer as Lubbock Moonlight Musicals offer extraordinary family entertainment.
"Don't miss this amazing family entertainment."

LUBBOCK MOONLIGHT MUSICALS
SEASON PRODUCTIONS
The Secret Garden
Nine performances over four weekends in June & July

June 22, 23, 29, 30
July 6, 7, 13, 14
Based on Frances Hodgson Burnett's beloved children's book, this musical is about people finding themselves. Mary, a twelve-year-old whose parents have died of cholera in India, comes to England to live with her Uncle Archibald. The uncle's son Colin is an invalid who has never left his bedroom. A myriad of characters also live in the house and tend the garden, but the best moments are saved for the Archibald's late wife Lily, whose spirit calls to everyone to visit "The Secret Garden." Mary convinces Colin to visit the garden with her. He is healed of his illnesses. At the story's conclusion, Mary finds a new family, Colin finds his father and his health, and Archibald finds happiness and fulfillment. Some of the major songs are "How Could I Ever Know" and "In Lily's Eyes".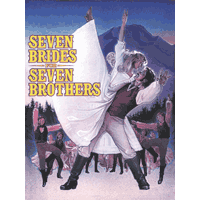 Seven Brides for Seven Brothers

August 10, 11, 17, 18, 24, 25
This show's story was brought to the screen in a 1954 film starring Howard Keel & Jane Powell. Set in 1850 Oregon, Adam Pontipee, the eldest of seven brothers, goes to town to get a wife. Finding Milly working in a restaurant, he convinces her to marry him. When they arrive at his backwoods cabin, she discovers that Adam has six brothers—all living in his cabin. Milly sets out to reform the siblings, who are anxious to get girls of their own. At the town social, each brother finds a girl, but a dance challenge with the boys from town leads to a brawl. Back at the farm, when Adam realizes all the brothers are in love, he offers an inspired solution — kidnap the girls. The brothers do indeed kidnap their girls and an avalanche blocks their pursuers. An angry Milly bars the men from the house until the girls can be taken back to town when the snow thaws. Frustrated, Adam goes to a hunting cabin for the winter, unaware that Milly is pregnant. By spring, the couples are together and in love. Confusion over Adam's return, the arrival of men from town, and a cry from Milly's baby leads to a shotgun wedding. Songs include "Bless Your Beautiful Hide", "Sobbin' Women", "Lonesome Polecat", and "Love Never Goes Away".

Note: Musicals are "dark" for three weekends in July & August. Those weekends are July 21-22, July 27-28 and August 3-4.
VENUE
Lubbock Moonlight Musicals are presented in the Wells Fargo Amphitheatre in Mackenzie Park, near the Broadway Avenue entrance to the South Plains Fairgrounds. The amphitheater is an outdoor venue with paved paths, nighttime lighting and grassy terraces. The center of each terrace will be set aside as the preferred area. General admission will be along the sides of each terrace. Gates open at 7 PM. Shows begin at 8 PM.
Concessions & restrooms available on-site.
TICKET SALES
Tickets on sale beginning Tuesday, May 1 at all Select-a-Seat outlets.
Prices listed include processing fees.

Season ticket (3 shows)
Preferred area $80.00
General admission $50.00

Single show ticket
Preferred area $30.00
General admission $20.00
Family package $40.00
Family package admits 2 adults and up to 4 children.

Purchase Tickets
Select-a-Seat
Memphis Place Mall
3801 50th Street, #8
Lubbock, Texas 79413
Phone 1-800-735-1288 or 770-2000
www.selectaseatlubbock.com
++++ FORMER SHOWS THIS SEASON +++++++
The Sound of Music
Ten productions over four weekends in May & June

May 25, 26, 27, 28
June 1, 2, 8, 9, 15, 16

The longest-running Broadway musical of the early 1960s, The Sound of Music was the last collaboration between composer Richard Rodgers and lyricist/librettist Oscar Hammerstein II. In 1965, the show was made into a popular film starring Julie Andrews.
Maria, a postulant at Nonnberg Abbey in Salzburg, Austria, is too free-spirited to accept the discipline of the order and frequently escapes to the mountains. Thus, the Mother Abbess arranges for Maria to work as a governess for Captain George Von Trapp—a widower with seven children. By adding music and outdoor expeditions to the children's normally rigorous schedule, Maria wins the children's hearts. Although Captain Von Trapp is engaged to an elegant socialite, Von Trapp falls in love with Maria and marries her. But it is 1938, and the family's life is disrupted by Nazi Germany's annexation of Austria. Well-known as an amateur singing group, the family uses an appearance at a local contest to escape Austria and cross the mountains on foot to Switzerland. Familiar songs include "The Sound of Music", "My Favorite Things", "Climb Ev'ry Mountain", "Do-Re-Mi", and "Edelweiss."

++++++
LUBBOCK MOONLIGHT MUSICALS RAIN POLICY
Productions presented in an outdoor venue always run the risk of complications from weather. If it rains lightly but there is no lightning, the show will continue with a piano accompaniment. If it looks like the rain will be over quickly, the show may be stopped briefly and continue when the weather clears. Of course, the weather may be so severe that the production cannot continue. If the show is cancelled before the performance begins or is stopped before intermission, it will be considered a "rain-out". Audience members may present their ticket stubs for admittance to a future production of the same show. If the last performance of a production is rained out, the audience may present their ticket stubs for a show in the next production. If the last performance of the final production of the season is a rain-out, audience members may exchange their ticket stub for a production the following season. Performances affected by weather after intermission are considered a "complete show".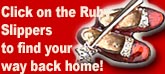 PICNIC DINNERS and LAWN CHAIRS
are recommended!
Wonderful musicals are so much fun sitting under the stars on a picnic blanket or in lawn chairs. You'll want to bring yours when you come set up in the designated area for your ticket type.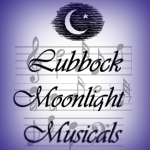 VENUE
The Wells Fargo Amphitheatre in Mackenzie Park is an outdoor venue with paved paths, nighttime lighting and grassy terraces.
Gates open at 7 PM.
Shows begin at 8 PM.
Bring a picnic dinner
& lawn chairs or a blanket.
Concessions & restrooms available on-site.