SPECIAL 2-for-1 COUPON!

No Limit....
Bring the whole family for special 2-for-1 tickets!




PRINT OUT
and BRING THIS COUPON
for special BUY 1, GET 1 FREE
tickets to The Maize!

Saturday, November 28, 2009
Coupon good ALL DAY LONG!

Saturday Operating Hours:

November 28th........10 a.m.- 9 p.m.
(Closing Day for 2009)

Location of The Maize is:

2 miles east of Shallowater on FM 1294
This coupon specially designed for
Lubbock Fun Club members only...
however, we encourage you to tell your friends and family to join the Fun Club (it's FREE) so they can get their coupon for this Saturday!

For those wanting to join Lubbock Fun Club, please click here: http://www.lubbockfunclub.com/Join.html
Thanks!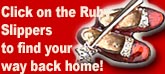 This printable coupon is for Lubbock Fun Club members' use.

Please print out and present this coupon at the entrance of the Maize. You will purchase your special 2-for-1 tickets at the gate.

See you there...and have fun, everybody!