LUBBOCK FUN CLUB MEMBER'S ONLY SPECIAL INVITATION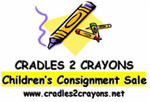 PRINT OUT
and BRING THIS INVITATION
for Entrance to the Cradles2Crayons
Special Preview Sale.

Thursday,
September 10, 2009
from 9 p.m. to Midnight

Location of the sale is:

Raintree Christian Church,
3601-82nd Street.
This Preview Sale is for
Lubbock Fun Club Members Only

ALSO....

**** NEW THIS YEAR ****

Everyone attending the sale is asked to bring ONE (1) can of food of your choice to the sale to benefit the South Plains Food Bank. They are in need of our help!

Don't forget your can and this invitation!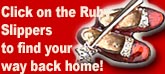 This printable invitation is for Lubbock Fun Club members' exclusive use.

You may print out and present this INVITATION at the entrance of the preview sale on
Thursday night, September 10, 2009.


See you there!