Jeanie Jones...seated at the potter's wheel.

Bachelor of Fine Arts, Art Education and Elementary Education degrees from Texas Tech.

Our studio makes learning fun and enjoyable for students of all ages and levels of skill!
EXPERIENCE A TRULY UNIQUE TEACHING ENVIRONMENT!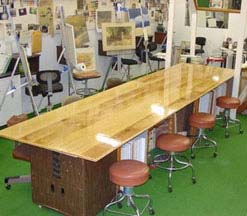 We moved to our country studio 35 years ago...and it provides an inviting, relaxed atmosphere in which to learn. The principles and techniques of painting - whether in oil, watercolor or drawing - are taught so students can paint independently later.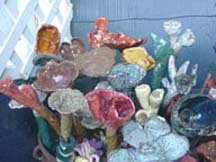 Fall classes are for adults (about 12 and up) and you
may begin at any time.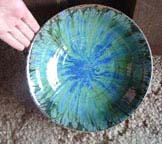 NOW ENROLLING New Fall Classes!
Offering a very personal learning experience...with no more than 10 students in oil painting classes and 6 in pottery classes.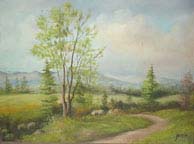 Afternoon classes offered from Noon to 3 p.m.
Night classes offered from 6 p.m. to 9 p.m.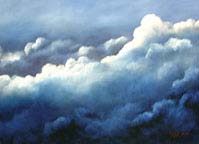 "I love to teach others what I have learned...and see students enjoy art!"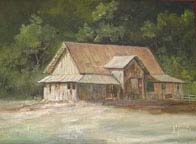 Call 745-6018 to enroll in classes or schedule a visit to our studio and showroom!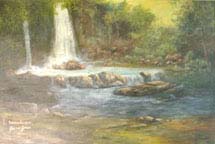 We are located 6 blocks out of the Lubbock city limits
on East County Road 7130 (formerly East 88th Street).
Our showroom is open by appointment so please call ahead to schedule...
"Thanks!"