January 29….William Westney – and Friends: A Solo/Chamber Recital - After a tasty introduction by Haydn, two monumental and thrilling masterpieces of the Romantic era anchor this "hybrid" recital. The solo first half features Robert Schumann's virtuosic Grande Sonata #1, full of adventurous creativity, narrative power and youthful ebullience. Guests artists Annie Chalex Boyle (violin) and Jeffrey Lastrapes (cello) then join Westney for the passionate Piano Trio in D minor by the brilliant Russian pianist Antonin Arensky. Admission is free. Hemmle Recital Hall, Texas Tech Campus; 8 p.m.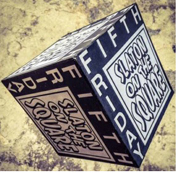 January 30….Slaton, Texas: 5th Friday on the Square - Everyone is invited to come out to Multiplicity Art Gallery and pick that perfect Valentine gift from our handcrafted, one of a kind collection of ceramic hearts, fabric hearts, wooden hearts, jewelry, pottery, and more artwork of all kinds and price ranges! Come see what's new from our artists: photographers Christena Stephens, Willa Finley and Jerry Thompson, potters Cecily Maples, Roger Holmes, Wayne Greene and Tom Hicks, mixed media artists Jennifer Greer and Carol Koenig, fused glass artist and watercolorist Judy Robertson, mosaic artist Marsha Davis, drawings by Yvonne Greene, native American jewelry by Little Eagle, oil painter Susan Sheets, jewelry by Kelly Garry, metal artist Danny Watson, and furniture items from Sally Roberts. Multiplicity Art Gallery's featured artist this month is photographer Donna Rose whose recent photos are both artistic and mysterious. The In Between Gallery will be featuring the work of Amy Kim. Amy is a commercial and art photographer and a staff photographer at Tech. Also open on the Square will be The Model Railroad Studio, Town Square Antique Mall, Quilts 'n More, Kim Emerson, the historic Slaton Bakery and more! Visit 5thFridaySlaton.com for more information. Slaton Square (15 mi southeast of Lubbock off Hwy 84, downtown Slaton); 6 – 9 p.m.








January 30….Butch Avery "Apollo Nite" Soul Train - By overwhelming demand, you have asked for us to bring the Butch Avery "Apollo Nite" Soul Train back! The Soul Man, Butch Avery, brings his touring band and church choir to the stage for a set, as well as joining the Lubbock Texas Rhythm Machine, along with guests Sheena Fadeyi and Addie Blue for another soulful set of music reminiscent of New York's great Apollo Theater. If you missed Butch on November 14th, you don't want to miss him again! Please contact the box office at 806-762-3233 to reserve tickets. Reserved seating $20. Cactus Theater, 1812 Buddy Holly Avenue; 7:30 p.m.





January 30-31….Celebrity Attractions: Million Dollar Quartet - This is the Tony® Award-winning Broadway musical inspired by the electrifying true story of the famed recording session that brought together rock 'n' roll icons Elvis Presley, Johnny Cash, Jerry Lee Lewis and Carl Perkins for the first and only time. Featuring timeless hits including "Blue Suede Shoes," "Ring of Fire," "That's All Right," "Sixteen Tons," "Great Balls of Fire," "I Walk the Line," "Whole Lotta Shakin' Goin' On," "See Ya Later, Alligator," "Fever," "Folsom Prison Blues," "Hound Dog" and more, this thrilling musical brings you inside the studio with four major talents who came together for one unforgettable night. Audience Recommendation: Celebrity Attractions recommends Million Dollar Quartet for audiences ages 4 years and older. For tickets call (800) 784-9494. Lubbock Memorial Civic Center Theatre, 1501 Mac Davis Lane; Friday and Saturday at 7:30 p.m.; Saturday matinee 2 p.m.

January 31….Hub Performing Arts School Fundraiser – Help support the Theater Mini Camp –Fun Fun Fundraiser open to kids ages 5 – 13. Come and see if you love theater as much as our Advanced Performance team members do and give your parents a night out. There will be pizza, theater games and a short performance. Register online at www.hubperformingartsschool.com or email hub@hubperformingartsschool.com. Cost is $20 per child. Family discounts are available. Hub Performing Arts School/All Saints Episcopal, 3222 103rd St; 6-10 p.m.