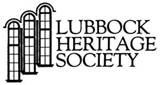 November 13….The Lubbock Heritage Society Event – Everyone is welcome to attend a speaking event entitled "Architectural History of the Godbold Center" presented by Dr. Hendrika Buelinckx, professor of architecture at Texas Tech University, and her students. Everyone interested in the Godbold Center is encouraged to attend. Contact Sonja Gotcher at valentinesonja@aol.com. St. Paul's on the Plains, next to the Garden and Arts Center at 44th Street and University Ave; 6 p.m.



November 14….New Neighbors Club Annual Live Auction/Book Sale & Game Day-Fundraiser - The New Neighbors Club invites the community to join us for our annual live auction, book sale and games. Lunch will be served at noon with games beginning after lunch. The cost for the luncheon is $15.00. Legendary and lively auctioneer, Floyd Nesbitt, will help with the auctioning process. The Auction includes baked goods, crafts, art, jewelry and other items. Local celebrities will be present with their special items as well. The live auction is filled with fun, laughter and great items to bid on. Most importantly, all proceeds go toward community programs. In May 2014, New Neighbors gave $9,900.00 to agencies such as the South Plains Food Bank, Shelia's Kitchen, Meals on Wheels and Family Guidance and Service Center. You do not need to be a member to participate in this fundraising event. For reservations or additional information about New Neighbors, contact Mary Valentini at 799-4450 or email newneighbors@ymail.com Garden & Arts Center, 4215 University Ave; The book sale starts at 9 a.m. and Live Auction begins at 10 a.m.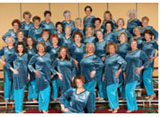 November 14….The Pride of West Texas Show Chorus "Home for the Holidays" - The Pride of West Texas Show Chorus is a chapter of Sweet Adelines International, an organization of women that sing 4-part, a cappella barbershop harmony. The show will present music from many genres, all performed in the barbershop style. The entire second half will be comprised of holiday music. Tickets are $15 per person. This price includes dessert at intermission. For ticket information, call 799- SING (7464). Tickets may also be purchased at the door. Science Spectrum, located at 2579 S Loop 289; 7 p.m.





November 14….Get on Board: The Butch Avery Soul Train - Many of you longtime Cactus customers remember the incredible Apollo nights featuring the best soul music out there, this one will top them all! Butch Avery, his gospel choir, and friends Sheena Fadeyi & The Rhythm Machine will do it right! Please contact the box office at 806-762-3233 to reserve tickets. Reserved seating $20. Cactus Theater,1812 Buddy Holly Avenue; 7:30 p.m.



November 14 - 16 (Repeats Nov. 21 - 23)….Love, Loss, and What I Wore - Nora Ephron and Delia Ephron's intimate collection of vignettes and monologues is based on the best-selling book of the same name by Ilene Beckerman, as well as on the recollections of the Ephrons' friends. Like the book, this theatrical event uses clothing and accessories and the memories they trigger to tell stories to which all women can relate. Winner of the 2010 Drama Desk Award. Winner of the Broadway.com audience choice award as Favorite New Play. Nominated for a 2010 Drama League Award. Written by Nora Ephron and Delia Ephron. Based on the Book by Ilene Beckerman. Directed by Jay C. Brown. Rated PG-13. Ticket Prices: Adults: $20, Students/Seniors $15. To reserve tickets visit http://lubbockcommunitytheatre.org/ or call (806) 749-2416. Lubbock Community Theatre, 4232 Boston Avenue; Friday and Saturday: 7:30 p.m. and Sunday: 2 p.m.

November 15….2nd Annual Backyard Boutique - This boutique was created to bring all of our artistic abilities together and share them in one event. This is where you create, share, sell and buy handmade items. You will find: paintings, quilts, blankets, baby clothing, handmade children's toys, Christmas decor, refinished furniture, photography prints, wooden decor, jewelry, bows, bow-ties, knitted items, decorative items, baked goods and more!! Visit backyardboutiquelubbock.com for more information. Maxey Community Center, 4020 30th Street; 9 a.m. – 6 p.m.





November 15….Texas Tech Red Raider Big XII Football - The Red Raiders face off against the Oklahoma Sooners at Jones AT&T Stadium. The stadium is located at Marsha Sharp Freeway and University Ave; 2:30 p.m.


November 19-23….35th Annual Holiday Happening: Unwrap The Magic - Hosted by the Junior League of Lubbock, Holiday Happening is one of the most exciting events in the Lubbock community, ushering in the Christmas season each fall. Not only is it the first visit of Santa Claus, Holiday Happening offers entertainment and shopping for the whole family. Celebrate the official start of Holiday Happening 2014 at Sneak Peek, the exclusive preview shopping night before we open to the public. Enjoy savory hors d'oeuvres, a silent auction, and stroller-free shopping. Gather your girlfriends, sisters, mothers, and daughters together to enjoy a day of food, fashion, and shopping. Delight in a delectable brunch, an elegant style show, a silent auction, and stroller-free shopping at Ladies Day on Thursday. On Friday Be the first to see Santa, enjoy breakfast, and play in the snow inside the Civic Center! It wouldn't be Holiday Happening without a visit from Jolly Ole St. Nick! Once again, Breakfast with Santa on Saturday is sure to delight the child in everyone. Find unique gifts for everyone on your list with Market Hall Shopping available every day. You may purchase tickets by calling 806.445.9637 or at the Holiday Happening west ticket booth located at the Lubbock Memorial Civic Center. For more information and for specific hours visit http://www.jllubbock.com/?nd=holiday. Lubbock Memorial Civic Center, 1501 Mac Davis Lane.


November 20 - 23….CATS - Lubbock Moonlight Musicals will once again bring professional theatre with a local flavor to Lubbock audiences with a new production of the musical CATSby Sir Andrew Lloyd Webber. The musical will be presented in its original form—completely staged and costumed—continuing a new era of cooperation and collaboration among Lubbock arts groups and artists. The production will be directed and produced by Lubbock Moonlight Musicals' General Director, Gerald Dolter, and choreographed by Ballet Lubbock's own Yvonne Racz-Key. John Hollins of the Lubbock Chorale will lead the production musically and will conduct the professional orchestra in the pit. The cast of CATS will be headlined by Ken Page, again filling his former Broadway role of "Old Deuteronomy"; Todrick Hall, an American Idol semi-finalist; Jeff M. Smith, a Lubbock Moonlight Musicals alumni and Texas Tech graduate, who recently completed a national tour of the musical West Wide Story in the leading role of Tony; and stunning mezzo-soprano, Ann Marie Nichols. The production will once again be coordinated to coincide with the Junior League of Lubbock's annual Holiday Happening expo at the Civic Center, and one dollar of each ticket sold shall be donated to a local charity through the Junior League. Tickets are available through Select-A-Seat at 806-770-2000 or online at http://www.ticketsage.com/_lubbock/. Lubbock Memorial Civic Center Theatre, 1501 Mac Davis Lane; Thursday – Saturday; 7:30 p.m., and Sunday; 2 p.m.






November 22….Doug Smith: The Journey - Doug Smith is widely recognized as one of the finest pianist and composers not only in West Texas, but throughout the country. His first virtuoso piano recordings were done when he was only 15 years old in the late 70's , and continued until his tragic accident in July 2007. Doug's public appearances since that time have been few and far between. The Cactus Theater proudly welcomes Doug to the stage, to not only play a tune or two, but to discuss his life's journey, current and future plans. He will be joined in this concert by many of his favorite performers throughout the years. It's a wonderful opportunity for Doug to catch up with his friends and his fans. Please contact the box office at 806-762-3233 to reserve tickets. Reserved seating $35 First 4 rows, Rest Of Floor $30 Balcony $25. Cactus Theater,1812 Buddy Holly Avenue; 7:30 p.m.