Through November 30….
The Maize - Fall is here and the Simpson family has created a new labyrinth that will challenge any maze goer! Come test your skills in the 12 acre cornfield full of twists and turns. This year's design is The Wizard of OZ design. The Maize will give visitors the chance to see this startling creation and is also the perfect place to come pick your pumpkins for fall decorating and carving. They have a huge selection and varieties to choose from. It is the perfect adventure for families, school field trips, church groups, scouts, birthday parties, cooperate team building and company gatherings. So come be a part of Lubbock's very own cornfield maize. In addition to the maize, you will find delicious food, rock wall, pumpkin patches, campfires, corn cannon, hay bale mazes, barnyard, concession and tent area. The hayride to Pumpkin Hollow is open every Friday and Saturday evening (through November 23) and features over 150 carved and illuminated pumpkins. Maize admission is $8.00 (4 & under are free). Non-maize admission is $4.00 (4 & under are free). Hayride to Pumpkin Hollow is $5.00. Maize and Pumpkin Hollow Combo is $10.00. For more info, call James and Patti Simpson at 787-4222 or 787-4241or visit www.cornfieldmaze.com. From Shallowater: (2 miles East on FM 1294). From 4th and Frankford: (7 miles north on Frankford to FM 1294. Turn left and go ¾ of a mile). From I-27: (Take the Shallowater exit, go 6.5 miles on FM 1294). Open to the public: Tuesday - Friday 6-9 p.m., Saturday 10 a.m.- 9 p.m., Sunday 2-9 p.m. Closed Mondays.






November 29….Slaton's 5th Friday Art on the Square - Slaton town square will be hosting a Black Friday event. The event will bring together various members of the Slaton art community to showcase the studios and shops of the Slaton Town Square. The studios involved include Multiplicity, WaterSpace South and WaterSpace North, Cecily Maples, The Antique Mall and the Slaton Model Railroad Museum. The Lubbock Camera Club will have pieces on display at the Multiplicity Gallery. Many of the studios plan on having holiday specials on holiday items. There will also be pottery, jewelry, fused glass, photographs, and mosaics from members of the Llano Estacado Clay Guild. As always, 5th Friday Arts on the Square is a free event open to the public. The event will begin at 6 p.m. with trains running at the Model Railroad Museum until 9 p.m. Slaton, Texas.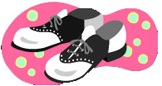 November 29….Bobby Socks and Blue Jeans - The Sock Hop was an informal dance at America high schools, typically held in the high school's gym. The term sock hop came about because dancers were required to remove their hard-soled shoes to protect the varnished floor of the gymnasium. If you grew up in the '50s or '60s - you remember the all American " sock hop"! Come reminisce the music of those days with us at the Cactus, complete with the Cactus Sock Hop dancers!!! Wear your Bobby socks and Blue jeans for a group photo shoot at the end of the show! Tickets are $20.00. For more information visit www.cactustheater.com or call 806.762.3233. Cactus Theater, 1812 Buddy Holly Ave; 7:30 p.m.





November 30….The Top 20 Country Duets of All Time - This spectacular concert will pair amazing West Texas vocalists with some of the greatest songs by iconic country stars! You'll hear hit songs made famous by Conway and Loretta, George and Tammy, Waylon and Willie, Kenny and Dolly - just to name a few! Tickets are $20.00. For more information visit www.cactustheater.com or call 806.762.3233. Cactus Theater, 1812 Buddy Holly Ave; 7:30 p.m.






December 1….Percussion Ensemble Christmas Concert – Come and enjoy favorite holiday music from both School of Music Percussion Ensembles. Admission is free. Hemmle Recital Hall, Texas Tech Campus; 3 p.m.





December 1….Dustin Garrett's CD Release Concert - Don't miss the long awaited release of Dustin's wonderful CD "Inspiration" and his performance of the entire album live on the Cactus stage. Dustin's playing, singing and producing on this CD are the performances of a lifetime! This project will for sure be touted as one of the best albums ever produced in West Texas. Come enjoy and celebrate Dustin's musical creation! Admission is FREE! For more information visit www.cactustheater.com or call 806.762.3233. Cactus Theater, 1812 Buddy Holly Ave; 4 p.m.


December 2….Lubbock Christian University: "Big Blue Family Christmas" - Families and members of the Lubbock community are welcome to join LCU students, alumni, faculty, and staff for an evening packed with events beginning at 5:30 p.m. on Pictures with Santa will be held in the Betty Hancock Parlor, and guests can enjoy hot chocolate and hot spiced cider in the mall area of the LCU campus. At 7 p.m., attendees can join in the countdown for the lighting of the Chaparral in the mall area, where LCU's musical group, Forte, will sing Christmas carols. The rest of the evening contains treats, crafts, Christmas games in "Who-ville," a photo booth, and pictures taken with the Grinch. To conclude the Big Blue Family Christmas, guests are invited to bring their blankets and chairs to bundle up and watch The Grinch (2000) in front of the SUB at 7:30 p.m. The Big Blue Family Christmas is a free event, fun for all ages. View the complete schedule here http://www.lcu.edu/events/big-blue-christmas.html . Lubbock Christian University, 5601 19th Street;
5:30 p.m.


December 2….Pride of West Texas Show Chorus Annual Christmas Dessert Show "Happy Holidays" - Tickets are $15 and can be purchased from any chorus member or at the door. A raffle drawing will be held at the show's intermission. For additional information, call 799-SING or visit : www.prideofwesttexas.com. Science Spectrum, 2579 Loop 289; 7 p.m.





December 3….55th Annual Texas Tech Carol of Lights - With the flip of a switch, more than 25,000 colored lights will illuminate 13 buildings around Memorial Circle, The Engineering Key and the Broadway Entrance to the campus during Texas Tech University's Carol of Lights. The Ceremony will begin at 6:30 p.m. with a Carillon Concert. At 7 p.m., the Masked Rider and Horse, Saddle Tramps Torch Light Processional and High Riders will begin at the University Seal at the Broadway Entrance and follow the Luminaria Lighted Route around Memorial Circle to the Science Quadrangle.The Tech Trombone Choir, under the direction of Jim Decker, will accompany the Texas Tech University Combined Choirs, led by Andrew Kreckmann. The lights will be turned on every night from dusk until midnight from December 4th, 2013 through January 1st, 2014. Broadway Entrance to the TTU campus; 6:30 p.m.





December 3….Trans-Siberian Orchestra - TSO is hitting the road once again this winter to celebrate their 15th year of touring. The band will be performing a final encore performance of their acclaimed rock opera 'The Lost Christmas Eve'. To purchase tickets call Select-A-Seat at 770-2000 or visit http://www.ticketsage.com/_lubbock/ . United Spirit Arena, 1701 Indiana Ave; 7:30 p.m.

















December 5…."The Joy of Play" Open House - During "The Joy of Play Open House" there will be opportunities for children to visit with Santa Claus and take a photo for a fee of $5 or a toy donation to Toys for Tots. There will also be fun Christmas WWII themed children's activities, a letter to Santa station and refreshments. This free event is for all ages. For more information call 806.775.30495 or visit www.silentwingsmuseum.com. Silent Wings Museum, 6202 N. I-27; 5 p.m. – 9 p.m.





December 6….First Friday Art Trail at The Buddy Holly Center - The Buddy Holly Center will provide an opportunity for patrons to enjoy fine art, entertainment and refreshments at the center for free. There will be caroling by the West Texas Children's Chorus, hors d'oeuvres and a cash bar. For more information call 806.775.35626. Buddy Holly Center, 1801 Crickets Ave, 6 - 9:30 p.m.


December 6….New Neighbors Christmas Coffee - The New Neighbors Club will host its traditional Christmas Coffee on December 6th at 10:30 a.m. Members, their guests and other interested individuals are welcome to participate in this festive Christmas event with culinary treats prepared by NNC Board members. For more information and location of event contact Mary Valentini at 799-4450 or email: newneigbors@ymail.com.







December 6….LSO: Holiday Pops - Ho Ho Ho! Maestro Cho invites you to the LSO's festive Holiday Pops performance. This one-night-only event will feature cherished yuletide favorites performed by the region's premiere symphony orchestra. From historic carols and the melodies we grew up with to more contemporary selections, this performance will warm your heart and excite your spirit. Bring the entire family for this joyous celebration of the season. To purchase tickets call (806)762-1688 or visit www.lubbocksymphonyorchestra.org. Broadway Church of Christ, 1924 Broadway; 7:30 p.m.






December 6….The Legends of Country Music - This is the perfect show for our Cactus fans that love classic country music! Up-and-coming country star Vance Guthrie sings George Strait and George Jones. Dustin Garrett does the music of Waylon Jennings and Don Williams. Jeff Bailey sings Conway Twitty and Johnny Cash. Amber Pennington will knock you out by taking on Dolly Parton and Reba McEntire....and New Talent Showcase standouts will tackle great classic songs by many other country legends! Tickets are $20.00. For more information visit www.cactustheater.com or call 806.762.3233. Cactus Theater, 1812 Buddy Holly Ave; 7:30 p.m.




December 7….Miracles Christmas Parade - Please join us on 34th Street in Lubbock for our version of "A Family Christmas." Help us spark the magic of Christmas and the excitement of the season during the Miracles Christmas Parade. The parade starts promptly at 6 p.m. and includes lighted units for that extra special effect. Spectators start gathering early in the evening to get the perfect spot to watch marching bands, fire trucks, families, beauty queens, horses, dozens of decorated floats, honored guest and much more. The primary reason for the parade is to give back to the community and to promote an atmosphere of family fun, family entertainment, and togetherness. Each year, the parade will benefit the United States Marines "Toys for Tots". Each year, we will work to make Christmas a magical season for families on the South Plains, and a time of sharing with those in need. There will be a "Toys for Tots" campaign conducted by the U.S. Marines and the Miracles Christmas Parade. Families will be invited to bring toys to the parade. The U.S. Marines will march along the route and collect toys from the attending families. Together, the citizens of Lubbock and surrounding communities will "Fill the Float". Hot chocolate, coffee, and hot apple cider will be sold at various locations along the parade route to benefit Lubbock charitable organizations. Including Lubbock Independent School Bands. The Miracles Christmas Parade promises to become one of the largest and most important events in the region. The parade starts at 34th Street and Toledo and runs 2.4 miles to University; 6 p.m.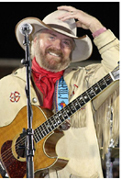 December 10….Michael Martin Murphy Christmas - This "cowboy style" Christmas celebration is touted by many patrons as their favorite holiday season event. Once again, join one of America's iconic western music artists, Michael Martin Murphey, as he presents his joyous Christmas celebration. From the festive set to the incredible musical performances and heartwarming stories, you're guaranteed an evening of pure enjoyment! For more information visit www.cactustheater.com or call 806.762.3233. Cactus Theater, 1812 Buddy Holly Ave; 7:30 p.m.






December 13 -14….National Ranching Heritage Candlelight at the Ranch - Experience the 35th annual Candlelight at the Ranch celebration at the National Ranching Heritage Center. The museum and historical park annually hosts the holiday event, where visitors walk down luminaria-lighted paths into Christmas scenes from life on the open prairie. Admission is free, but a donation of $2 per family is appreciated. "The holidays were an important part of family life on the Plains, whether it meant gathering around the stove to pull taffy, stringing popcorn for the tree or enjoying carols and hymns around the fire," said Emily Wilkinson, Candlelight at the Ranch coordinator. "Regardless if preparations for the winter were done together or alone, the thought of family was always at the center of the celebration." Traditional activities throughout the museum and historical park include period-dressed volunteers re-enacting holiday preparations and celebrations from the late 1700s to mid 1900s. Events occur in such diverse structures as the train depot, a half-dugout, an XIT division headquarters building, the one-room schoolhouse, a Spanish compound and the two-story, 1909 Barton House. Visitors will see re-creations of holiday meal preparations, tree decorating, making gingerbread houses, rehearsing for a school play and playing traditional holiday music on the piano. A chuck wagon will recall cold nights on the trail, as hot coffee boils on an open fire. In the refurbished Santa Fe Depot, holiday travelers wait for the train. In the decorated Four Sixes Barn, children can write letters to Santa and mail them in the authentic post office set up for the occasion. Cogdell's Store at the National Ranching Heritage Center will be open for shoppers in search of unique gift items. For additional information, contact Emily at (806) 742-0498 or by e-mail at emily.wilkinson@ttu.edu. The National Ranching Heritage Center, 3121 4th Street; 6 – 9 p.m.





December 11….Lubbock Women's Club Annual Christmas Home Tour - This beautifully decorated home tour event will start with a brunch at 9:30 a.m. The Tour will follow the Brunch. The cost is $20 and reservations are required. For more information about this special event, call LWC at 763-6448. Lubbock Women's Club, 2020 Broadway; 9:30 a.m.





December 12….The Lubbock Chorale: Magnificat - Pursuing the "bookend" theme of masterworks both ancient and modern, the Chorale will perform two settings of the beloved biblical "Song of Mary" - the Magnificat in D Major by Baroque master Johann Sebastian Bach (1685-1750) and the Magnificat of contemporary British composer John Rutter (b.1945). St. Pauls on-the-Plains Episcopal Church, 1510 Ave. X; 8 p.m.